Meet The Team
Throughout her career, she has achieved astounding results.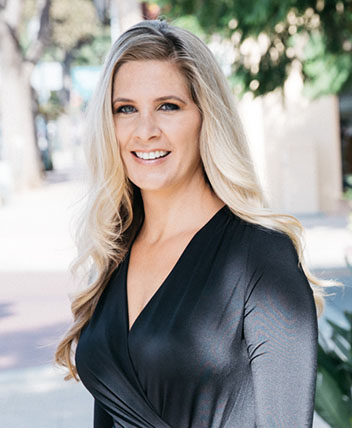 Christina Humphrey
Christina Humphrey founded Christina Humphrey Law, P.C., (formerly Humphrey Rist, LLP) in June of 2016.  Ms. Humphrey formed Christina Humphrey Law, P.C. after practicing as an associate and partner with Marlin & Saltzman, LLP, for 13 years, where she specialized in highly complex litigation including employment and consumer class actions.  During the tenure at her former firm, Ms. Humphrey was instrumental in recovering over $800 million on behalf of workers and consumers. Ms. Humphrey primarily focuses her practice on litigation, complex individual claims including wage theft, discrimination, harassment, whistleblower retaliation, employment and consumer class actions.  She was selected by Los Angeles Magazine as a "Rising Star" in the field of complex litigation from 2009 to 2016 and as a SuperLawyer in 2021.  She has been appointed lead counsel in at least thirty-five (35) class actions and since 2016, has recovered over $26 million stolen from workers and consumers.  Given her extensive expertise in class actions and complex litigation, she frequently speaks and hosts class action conferences.
Ms. Humphrey is originally from Charleston, West Virginia, and received her undergraduate degree in finance from West Virginia University, summa cum laude, and her law degree from West Virginia University College of Law, where she served on the law review.  She is licensed to practice law in California, North Carolina, South Carolina, and is admitted in all California federal and state courts.  She has been actively practicing law since 2001.
Ms. Humphrey is a fierce advocate for the underdog, and devotes all of her time representing victims, workers, and consumers who have been wronged.  Throughout her career, she has achieved astounding results,[1] including a $28 million dollar settlement against a large trucking company who shorted their drivers on pay; successfully overturning on appeal a negative trial court ruling denying class certification to a class of retail workers for Lowe's Home Improvement, Inc., which later resulted in a $29.5 million dollar settlement; and certifying a class of 60,000 salespersons against Vector Marketing Corporation for failure to pay training time.  Ms. Humphrey has also had much success in appellate practice, once overturning a reversal of a trial court's orders on four successive occasions, and successfully defeating companies' attempts to thwart litigation in the published opinions of Faulkinbury v. Boyd 185 Cal.App.4th 1363 (2013) and Hodge v. AON 145 Cal.App.4th 278 (2006).   Throughout her career, along with her respective firms, Ms. Humphrey has successfully prosecuted cases against corporate giants such as Countrywide Home Loans for $15 million, CNA for $33 million, WalMart for $86 million, and H & R Block for $35 million.
Ms. Humphrey resides in Santa Barbara, California, with her family, where she manages Christina Humphrey Law, P.C.'s Santa Barbara office.  She is an active member of the California Employment Lawyer's Association, Consumer Attorneys Association of Los Angeles, and American Association for Justice.
[1] Prior results do not guarantee a similar outcome.