Practice Areas
California Sexual Harassment Lawyer
Sexual harassment remains a substantial problem in the modern San Francisco and Santa Barbara workplace.  Even though state and federal laws have been passed to protect employees from sexual harassment and discrimination, these issues continue to be pervasive and even seem to be encouraged by some employers.
An employee that is the victim of sexual harassment in the workplace often feels powerless to do anything.  Many times the sexual harassment is actually being done by a superior, manager, or even a business owner.  In other cases the managers or business owners are witnesses to sexual harassment, yet they do nothing to stop it.
All of this leaves the employee in a position where he or she worries about being terminated, losing a paycheck or getting demoted if a complaint is lodged.  In some cases the employer fails to do anything to stop the sexual harassment even after the employee complains to a manager or boss.
Our office is here to help.
What is Sexual Harassment?
Sexual harassment is defined as any unwelcome sexual advances, requests for sexual favors, or other verbal or physical conduct of a sexual nature when the conduct explicitly or implicitly affects an individual's employment, unreasonably interferes with their work performance, or creates an intimidating, hostile or offensive work environment.
The victim of sexual harassment does not have to be the opposite sex.  Also, the victim and the harasser can be female or male.  It is important to note that the harasser's conduct must be shown to be unwelcome.
In most cases it is necessary for an employer to have been put on notice of the harassment.  This is not always required if the harasser is a management level employee or even the owner of a business.  Typically the victim of sexual harassment needs to clearly inform the harasser directly that the conduct is unwelcome and must stop.  An email is the most common way to effectuate this notice, although verbal notice in front of a witness can also be used.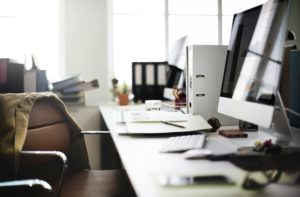 San Francisco and Santa Barbara Sexual Harassment Lawyer
We handle matters for all types of clients regardless of their sexual orientation or identity.  Our attorneys have represented hundreds of employees in serious employment matters throughout California.  We have a history of fighting for employees when the worst case scenario happens at work.  Our employment law attorneys will fight for you and will be there to help you through every step of the case.
Our office represents the victims of sexual harassment in state and federal court throughout California.  We handle cases in Los Angeles, Orange County, the Silicon Valley, San Francisco, San Jose, San Mateo, Palo Alto, Mountain View, Sunnyvale, Santa Clara, Fremont, Hayward, Alameda, Berkeley, Oakland, and Santa Barbara.  With offices in Santa Barbara and San Francisco, we will travel to anywhere in California to work on a sexual harassment case.
For more information on getting help with a sexual harassment case in California, visit our California Sexual Harassment Frequently Asked Questions page.  All sexual harassment consultations are kept strictly confidential and there is never a charge to speak to a potential client about a harassment case.  We handle all California sexual harassment cases on contingency fee basis, which means there is no fee unless our office wins at trial or your case is settled.
To speak to an employment lawyer at Christina Humphrey Law, P.C. about your San Francisco or Santa Barbara Sexual Harassment Case, call us at (805) 618-2924.